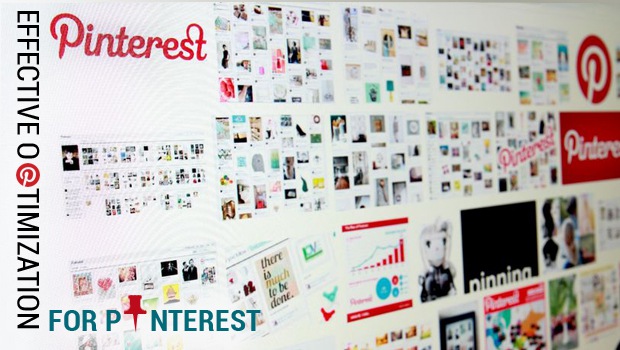 Pinterest is recognized amongst the top position holders amongst the most visited sites across the globe. With its ever increasing user base, Pinterest is indeed a great choice for those wishing to invite more traffic and boosting the number of leads and conversions. In order to properly leverage this platform, your Pinterest business page must contain all the necessary ingredients.
Even seemingly trivial details have the potential to influence your marketing efforts across Pinterest. Let us understand what strategic means can be adopted to maximize the outcome of your promotional efforts on Pinterest.
• Take care of the "About" Section: This is in fact the first section that casual visitors tend to see once they land on your Pinterest page. So, you must make good use of this opportunity. You just have 200 characters to communicate your values to people and tell them how you can serve their needs. Since this section gets indexed by the search engines, do not forget to incorporate top SEO keywords here. Also include you city or state in this section so it is more convenient for people to trace you.

• Use a personal logo or photo: While developing a Pinterest page for your business, you are allowed to upload an image through the settings menu. Remember that people tend to get more associated with a brand when they are aware of the name and face behind it. In case of service-oriented businesses, personal brands or bloggers, the founder's professional headshot can be a compelling means to communicate with the audience. You can also consider using a brand logo as it lends a corporate feel and also enhances the 'pinner's' confidence that they are relating to the official brand.

• Go for proper board placement: As per a research conducted by Mashable, it has been seen that when people are browsing across your Pinterest page, the eye movement in from the top towards the middle of the page. This implies that the boards which are positioned at the top as well as the center of the page get noticed by the maximum number of viewers. Hence, it is important to place your best, most relevant and popular content in the top two rows.

• Several focused boards work wonders: Many new Pinterest users commit the blunder of rapidly coming up with some disparate boards with a couple of pins on them. In doing so, you page lose its cohesion and each board seems incomplete, thereby unable to draw in followers. It might also hamper your brand image. A number of focused boards help in the creation of a lifestyle surrounding your brand. Try to render each board theme oriented using a catchy title which describes the theme and incorporate keywords within the description to enhance searchability. Also make sure that you pin adequate amount of content so that the board looks complete.

• Incorporate non-industry topics: It is a great thing to incorporate a few boards concentrating on non-industry topics like travel, home, cars, education or food and other popular areas on Pinterest. This will help in attracting a wide spectrum of audience and will also offer an insight to people regarding other facets of the brand and personality. Always try to leverage on trending topics through creation of unique themed boards focusing on these occasions or events and give them a boost during the relevant time of the year by reorganizing your boards. In this way your page will not only engage new followers but also enable the pins to go viral.
When properly utilized, Pinterest becomes a striking platform of visual storytelling and goes a long way in inspiring visitors. By following effective optimization techniques, turn your page into a delightful destination that attracts loads of followers and repins.